Pradosham.com © All Rights Reserved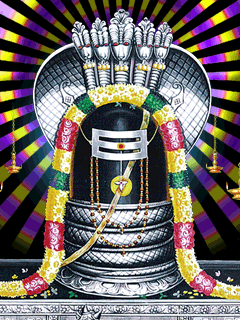 Welcome to Pradosham Website
As you may be aware, Pradosham is performed regularly in all Shiva temples in Tamil Nadu, Kerala and other parts of South India from the time immemorial.
 
Keeping many devotees' desires in mind, we have covered only those aspects which are found to be useful for performing simple poojas and other Nithya Karmas - in addition to interesting events that had taken place in different Shiva temples in many parts of the country.  Our mission is to spread the Glory of Lord Shiva, promote PRADOSHAM and narrate His Holy Acts among the devotees.
What is New? 
Pradosha Pooja Vidhi-Kannada Edition
Notice Board
Please note that Vijaya Varsha 2013-14 Tharpana Sankalpam will be uploaded for devotees' use on 14.4.13  PLEASE NOTE: CHAITHRA VISHU RAVI Tharpanam will have to be performed on 13.4.2014.  HAPPY VIJAYA VARSHA YEAR GREETINGS TO ALL DEVOTEES ON BEHALF OF PRADOSHAM WEBSITE.
Do not miss this to read 
Temple of the Week
TAMRAGOWRI  SAMETHA 
SRI MAHABALESHWAR TEMPLE, GOKARNA, NORTH KARNATAKA, INDIA.
King Ravana, the demon King who derived enormous power, underwent severe Penance after learning about the power of Praana Linga and seeking boons from the Beloved Lord to take the same to Sri Lanka to make his kingdom prosper and unconquerable fortress.  Sensing his plans, Triloka Sanchari Sri Narad Muni feels that if the Aatma Linga is taken across the sea to Sri Lanka Devas would lose power.  He seeks Indras interference to do something, accompanied by all Devas they approach Lord Vishnu .    
>>> more..
Pradosham and its History re-told
Pradosham
 falls once in every 15 days and considered most auspicious by Shaivites, almost 2 days before either 
Amavasya
(black moonday) or 
Pournima
 (full moon day).  We are giving a detailed Pradosha Puranam here besides how to circumambulate
Somasudra Pradakshinam
, a special circumambulation performed during Pradosham, in addition to the temple stories connected to Pradosham..
Once 
Devas
 and 
Asuras
 using the serpent 
Vasuki
 and the hill
Mandhara
 were trying to get 
Amrutham
 (nectar) from the
Khseerabthi
 (milk ocean). Then the terrible poison 
Halahalam
 came up.
>>> more...